The advantages
Plastic formwork, with its advantages of environmental protection and energy-saving, recyclable, wat erproof and corrosion-resistant, becomes the construction industry's new star. It will gradually replace the traditional wood formwork, being a big part of saving the earth's wood resources, protecting and optimising the environment, and reducing carbon dioxide emissions. In addition, plastic formwork can also effectively use waste resources. This is a new revolution in building formwork materials.
Plastic formwork can be pulverised into powder and then processed into plastic formwork as raw materials and then reused. This can be recycled over and over again, thus reducing economic costs.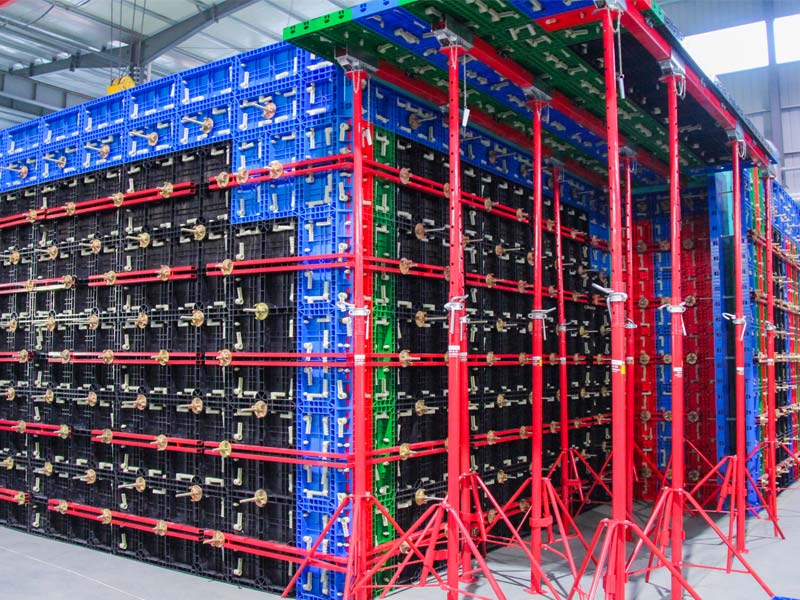 The characteristics
The surface of the plastic formwork is smooth and clean. The stitching between the formwork is strict, and the surface of the concrete structure is far cleaner than the technical requirements of the existing formwork.




Easy to install. Lightweight, strong adaptability, can be arbitrarily composed of any geometric shape to meet the needs of various shapes of buildings.




Formwork peels convenient. The concrete does not stick to the surface of the formwork and can be released quickly without the release agent.




Plastic formwork can ensure no shrinkage, no deformation, size stability, alkali resistance, anti-corrosion, flame retardant and waterproof rodents and insects in -20℃ to +60℃ temperature conditions.




Convenient maintenance. The formwork does not absorb water. Need not use special maintenance and storage.




Variable. Types, shapes and specifications can be customised according to the requirements of construction projects.




Cost reduction. It can be reused times, reducing economic and labour costs significantly.




Energy-saving and environmental protection. All the scraps and formwork which can not be used again can be recycled to achieve zero waste discharge.