As the new year just begin, it indicates that some major shifts will occur to shape the construction industries. In order to adapt all kinds of changes, businesses are required to go outside of the comfort zones and adapt new trends. To learn about the following trends can help to shape your business in 2023.
Continued labor shortage
The labor shortage is a multifaceted issue. Since the global epidemic is open and people have no restrictions on migrating to work, it seems that there is no actual shortage. It is meant to be the lack of experienced employees in the industry. Many experienced constructors are close to retirement. Moreover, it is time-consuming to transfer knowledge between industry veterans and younger new hires. And many of them do not consider construction a viable option. It will also cause the instability of construction industry personnel. This also leads to another phenomenon of increasing reliance of women workers in industry. This is companies need to consider to prevent talent loss.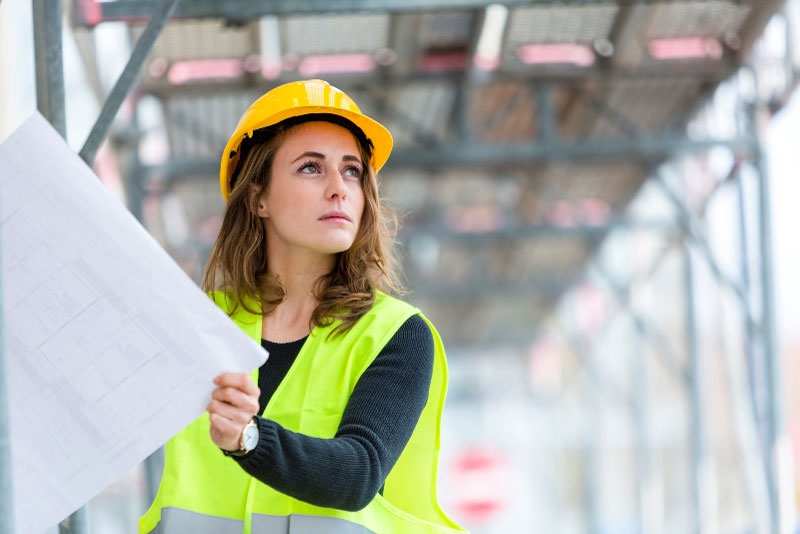 Source: The RG Group
Cost & Development of construction materials
The labor shortage also created pressure of the supply chain, especially in the field of sourcing. It leads to the rising costs of critical materials in the past few years. Numerous experts state that the burdens of high costs should be eased in the following year 2023. Furthermore, construction leaders are also encouraged to develop new construction materials as substitutes. The main idea is to find more sustainable building materials instead of wasting engineered wood or aggregate. For example, individuals can consider bamboo. It has faster grow period which compares with traditional timber, thus it will more sustainable.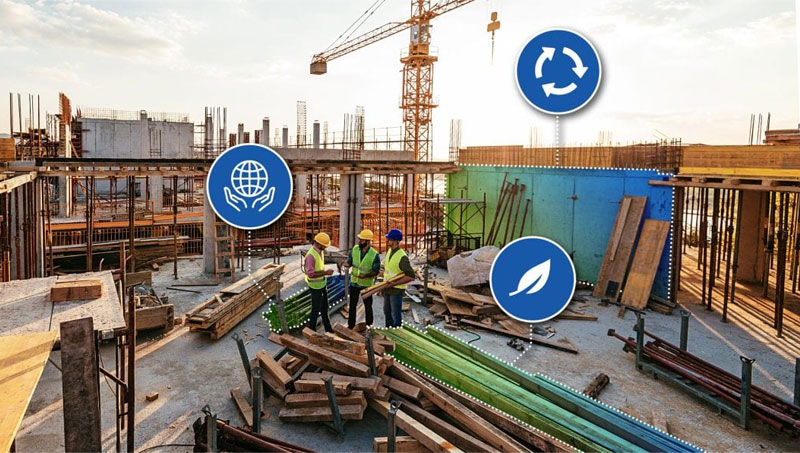 Source: Digital Builder
Modular & prefabricated buildings
People who follows trends in construction industry building techniques often note that there's historically a cyclical nature. Modular and prefabricated buildings have already been popular since the early 1900s. In 2023, it is still the mainstream building type. In terms of modular construction, it happens when most of the structure gets built offsite before being transferred to the final destination. Prefabricated is similar and involves assembling certain components elsewhere and attaching them to the building later. People used to enjoy the convenience of all supplies arriving ready to assemble. They also often allow the building process to proceed efficiently, with few errors or budgetary overruns.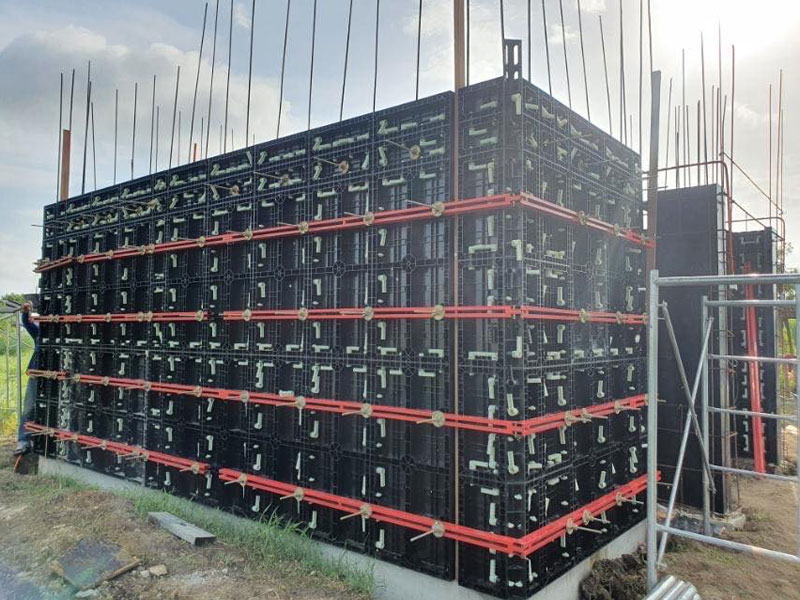 According the above trends, TECON would like to bring up one of our best-seller products which we believe it adapts to all three trends, Plastic Formwork TP60. It is a modular designed system and made from sustainable material of ABS. There is no need experienced workers to assemble. It also have simple assembly sequence to increase the efficiency. In other words, TECON is already responding the construction trend.