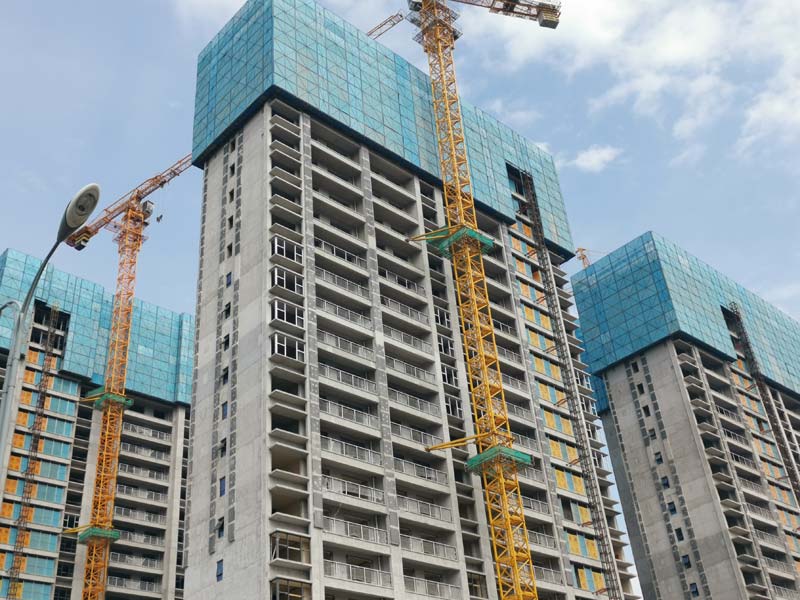 The purpose of the high-grade building formwork is to form and maintain the newly poured concrete so that it can reach a certain strength to withstand the temporary structure of its own weight and can be removed as a formwork. With the development of the construction industry, formwork engineering has become an important aspect of the construction industry. Vigorously developing formwork projects can not only improve the efficiency of the construction but also reduce costs.
In the early 1970s, Chinese building structures were dominated by brick-concrete structures, and building templates were dominated by wooden formwork; but because of the large use of wood, China 's timber resources have become increasingly scarce. Later, China has successfully developed the advanced construction technology of combined steel formwork, which saved a lot of wood. The promotion and application of steel formwork have reached more than 75%. The production of steel formwork has reached more than 1,000 factories, and the annual wood saving is about 15 million cubic meters, resulting in good economic and social benefits.
Since the 1990s, China's building system has developed a lot. High-rise buildings, super high-rise buildings, and large public buildings have been built in large numbers. The rapid development of urban transportation, highways, and railways has imposed new requirements on formwork and scaffolding systems construction technology.
China has continuously introduced advanced foreign formwork systems and has also developed a variety of new types of formwork and scaffolding. With the development of building formwork engineering, the pattern of steel formwork in China has been broken, and it has gradually transformed into a situation of coexistence of multiple forms. So we TECON decided to dedicate this area to fill the gap between the Chinese and European markets. After a few years of effort, our slab table formwork, climbing formwork, self-climbing formwork, Dam formwork, which has a stable foundation in the market and has gained the full trust of foreign customers.