This article will analyze how to operate scaffolding at the construction site to ensure the safety.
No matter what type of scaffolding is erected, the materials and processing quality of the scaffolding must meet the specified requirements. It is absolutely prohibited to use unqualified materials to erect the scaffolding to prevent accidents. Among the building materials used to build channels in the scaffolding system, galvanized steel pedals are currently the most popular type of pedals.
Scaffolding is an important facility for civil engineering construction. It is normal work channels or work channels set up to ensure the safety of high-altitude work and smooth construction. In structural construction, decoration construction and installation construction of equipment pipelines, scaffolding needs to be erected in accordance with operational requirements.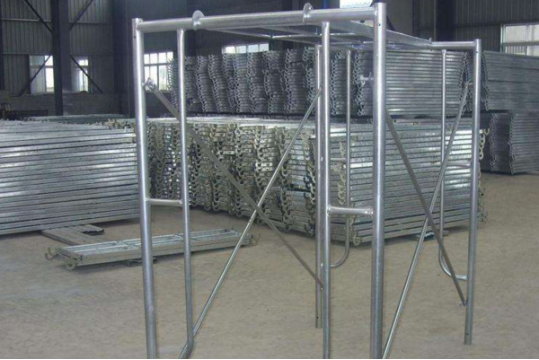 When erecting, carefully handle the foundation to ensure that the foundation has sufficient bearing capacity. The skids should be laid smoothly and should not be suspended to avoid the overall or partial settlement of the scaffolding.
The butt fasteners on the vertical poles should be arranged staggered. The joints of two adjacent vertical poles should not be arranged in the synchronization, and the distance between the two spaced joints separated by a vertical pole in the synchronization should not be less than 500MM in the height direction.
The acceptance of the scaffolding board and bottom support is determined according to the height and load capacity of the scaffolding. When the scaffolding pole is extended, the top of the top layer can be overlapped, and the joints of the other layers must be connected by butt fasteners. The joints of the scaffolding body should be staggered. The joints of two adjacent rods should not be arranged in synchronization or in the same span.