The RNPP is a project of 2400MWe nuclear power plant in Bangladesh with a construction cost of us $12.65 billion. It is the first nuclear power plant of Bangladesh, located in Lumpur in the Rajshahi district, with technical support from Rosatom. It has two generator units and can be cooling with water from the Bodo River. Both units are expected to enter commercial operation in 2023.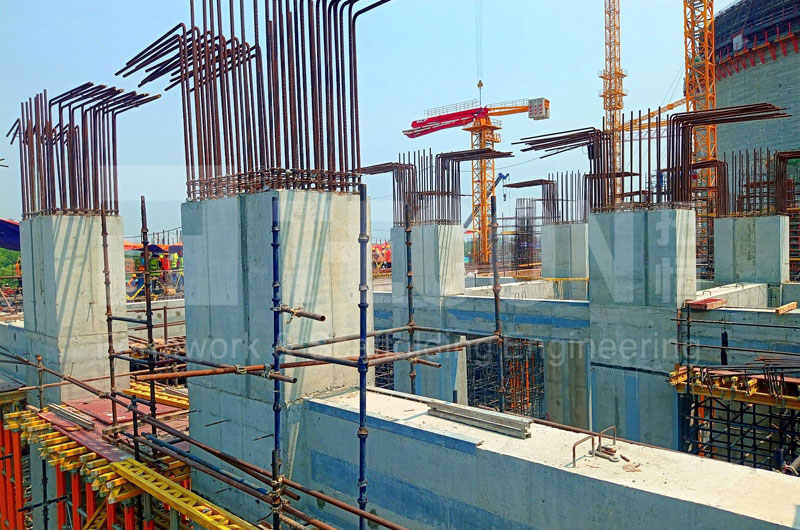 The project manager of Max Company, the local contractor, contacted us through the Internet at the beginning of 2019, hoping that we could make a proposal for the TG area of the RNPP project and provide a quotation. Mark, the project manager, and Scott, the technician of Tecon, visited the site and proposed our plan according to the customer's demand. The plastic formwork TP60 developed by Tecon was recommended to the customer and compared with the similar products of PERI from Germany. The customer still recognized our solutions and products, although we failed to reach the cooperation. So far, we have kept in touch with each other and hoped to reach cooperation in the future.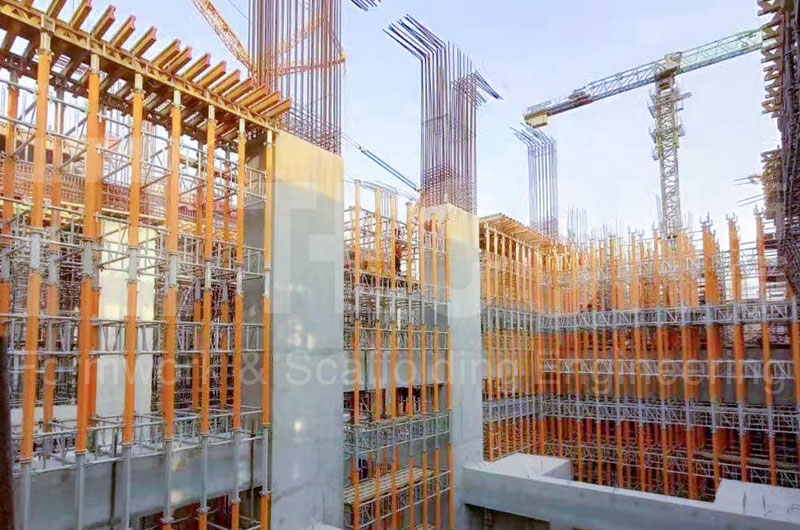 We came into this project through a German contractor we have been doing business with for a long time. We provided the Aluminium Prop that will eventually be used in the RNPP program to the contractor at a transaction price of about USD 1 million.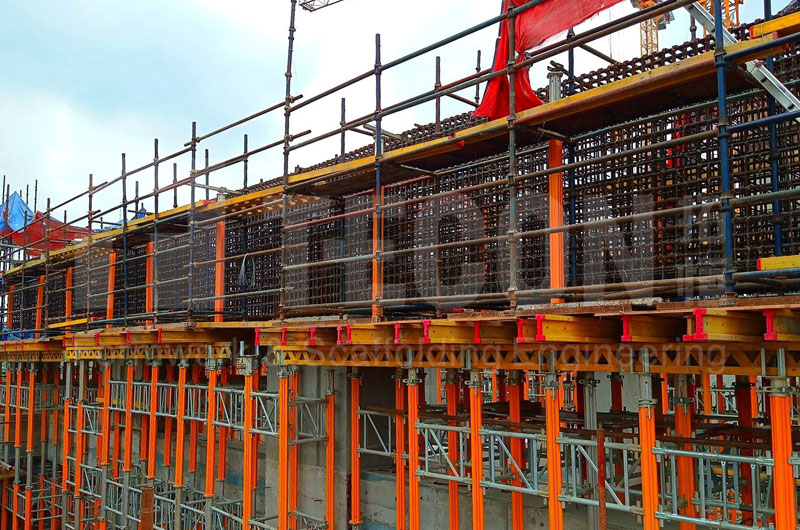 Tecon's Aluminium Prop TMP series is a high bearing capacity shoring prop made from aluminium alloy with five different models ranging from 800mm to 6250mm, developed and modified by Tecon's technical development team according to industry standards, suitable for high shoring or more significant load-bearing capacity projects.