APG is one of the biggest contractor in Indonesia. Based on the long term cooperation between APG and TECON,this project was settled in October 2019. Back to the beginning of our conversation, TECON provide the technical planning and consulting and TECON's engineering team traveled several time to the project site. Engineers from both side had a deep conversation to understand each other.As a result TECON worked out a perfect solution-Self climbing protection screen.
This project located along the freeway from Djakarta to Bekasi.It will become a beautiful architectural landscape.
TECON did best to deliver the formwork in advance of the lead time. The technical support team arrived the site on 8th January to start the on site support and supervision. We can see they are so happy working together.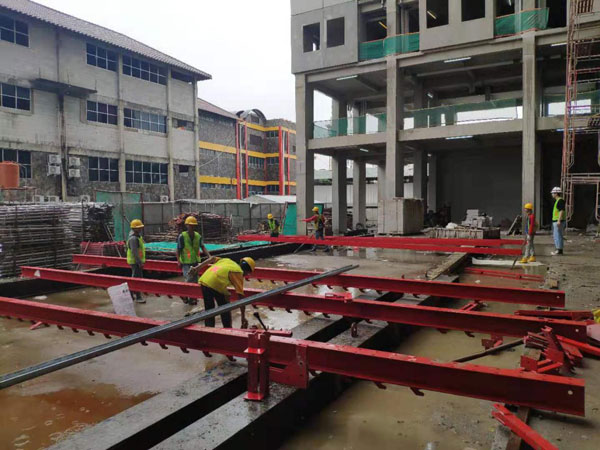 TECON is always looking forward to providing formwork and technical services for more overseas projects. Our mission is to provide high-quality and professional services and competitive prices so that more people can use the system template and improve the construction level.