Singapore has seen an increase in demand for commercial construction since the economy recovered from the pandemic. TECON participated in a commercial construction project in Singapore this year. And we have received feedback from our project site in Singapore. This project used the TECON Alumi Frame Wall Formwork.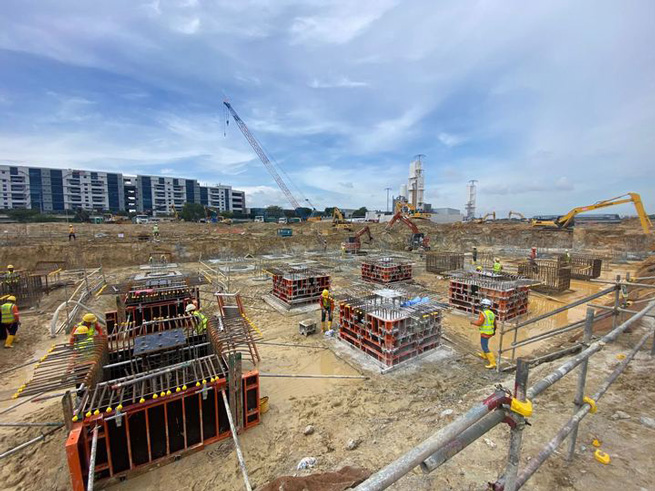 The following are the detail information about the project:
Formwork type: TECON Alumi Frame Wall Formwork
Formwork area: 972.02 m2
Project type: commercial building
Project status: ongoing project
Location: Singapore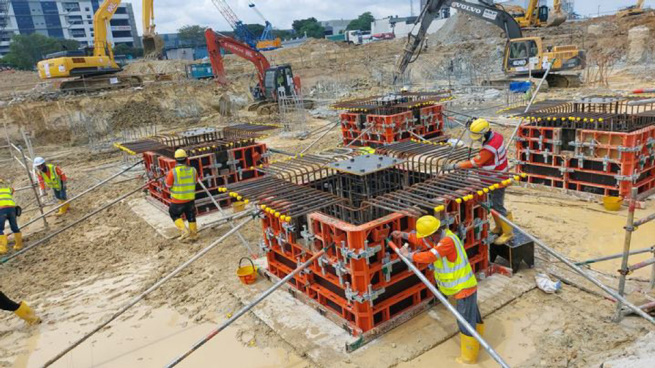 Alumi Frame Wall Formwork is one of the lightest systems in the TECON product line. The formwork panel consists of a 6061-T6 aluminum alloy frame. The inside of the panel is lined with TECON -form 15 mm birch plywood. Compared with the material steel, the panel itself weighs only about 27 kg/sqm. It is a good choice for the wall structure of commercial buildings. At the same time, it could also help to increase the efficiency of the construction site. The reason is the simple connection method by alignment clamps.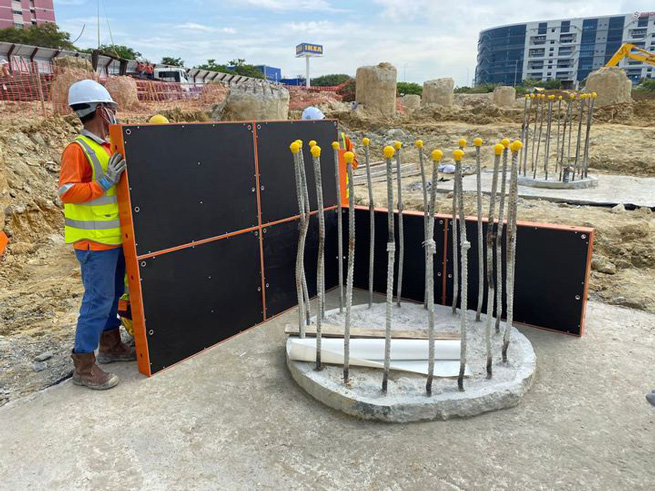 In the initial stage, we customized the colors and logo for the customer, and conducted an online inquiry on the project proposal. The project proposal outlined the purpose and scope of the project to be discussed, as there were no specific drawings to begin with. We needed to make sure our client could accept our plan before the project was started. Through the online proposal, we received great feedback and were able to arrange the order for our client. After the customer received the products, we also gave them a technical safety briefing on how to use them and the construction plan. Along with our plan, we also held a meeting to explain the status of the construction plan.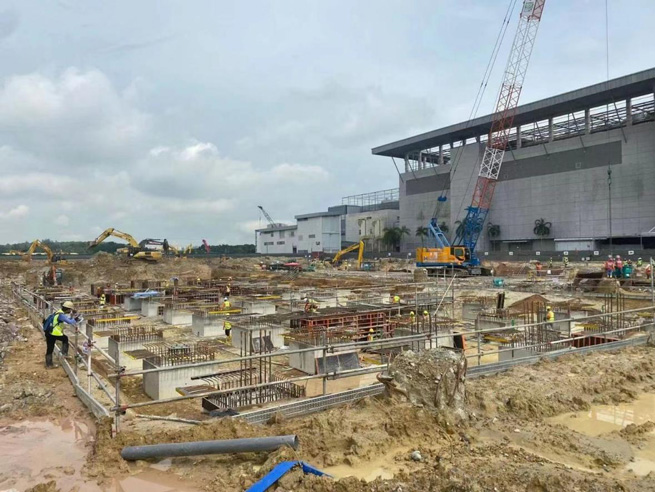 Currently, parts of the project have been completed with the concrete and the removal of the formwork. You have seen the almost smooth concrete surface. According to the customer's feedback, they are working well and successfully on their project. The customer's feedback shows that they are satisfied with our products and service. The online communication about the project proposal and construction plan helped us to build trust with each other and contribute to the cooperation.