As the third attendance of WOC (https://www.worldofconcrete.com/en/attendee.html) from 2017, we TECON have participated in World of Concrete, Las Vegas, USA from 22th to 25th January, 2019 with fruitful feedback.
Via the four days exhibition there this year, we received more than 10+ clients who are very interested in the cooperation with us amount 60+ clients across North America and Central America.
Various TECON formwork and scaffolding category satisfies local requirement on different aspects. From small housing, to commercial building or civil engineering project, you will always obtain our assistance simply by sending us your forming & shoring requirement and structural drawings.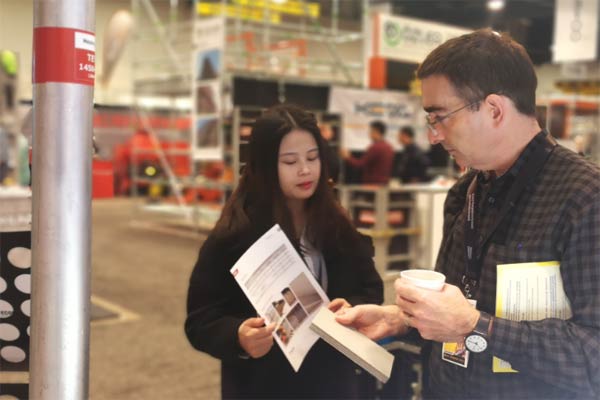 Just like the WOC website announces , "The concrete and masonry industries don't stop. That's why you give it your all every day. And that's why we give it our all every year." "If you"re looking for better ways to get the job done, World of Concrete has been working all year to bring, you the newest equipment, products, training and expertise you need to work smarter, faster and more profitably."
TECON, as professional concrete shuttering companies, also devotes in developing and improving innovative formwork and scaffolding systems materials in order to help our customers work more efficiently on site.
See you in 2020.