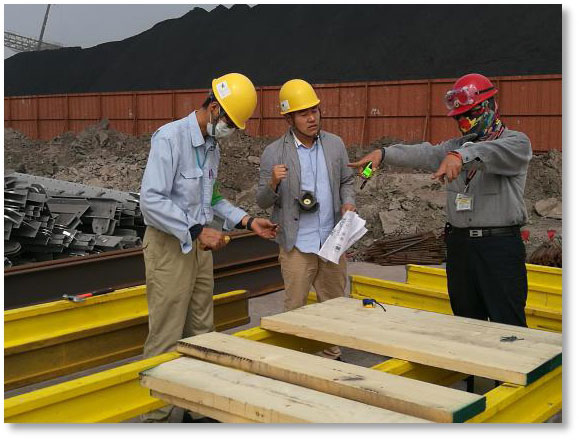 Last week our engineer Eric arrived at the site of the Philippines to provide technical guidance for a project used TECON plastic formwork TP60+. Technical guidance is mainly for teaching workers how to install our plastic formwork, how to correct and guide some inappropriate installations on site.
When our clients start using our products, the manuals and precautions for our products will be in their hands, and we can answer the questions during their use. However, it is inevitable that there will be loopholes in the field management, resulting in incorrect template installation, due to the large number of workers at the project site. Then our engineer will be on site to provide timely guidance upon requests.

In other areas, we also provide formwork systems for some large projects. For example, we supply self-climbing platform and slab table formwork in Sri-lanka to do the project ITC Colombo One Hotel & Residences; supply climbing formwork and protection Screen in Singapore to do the project Queens Peak; supply slab Flex system formwork in Philippines to do the project Sheraton and so on. There are high requirements for technology of the project with large-scale, so it's necessary to provide technical service support. Our engineers are experienced and they can be competent.

We TECON are always focused on the formwork & scaffolding area, we convince that products are equally important.