Early June 2021. As the situation of COVID-19 keeps getting better in China, Tecon planned a group activity with the theme of "Low Carbon, Environmental and Nature Protection".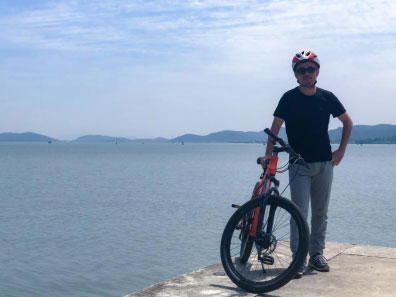 Morning of Saturday. The Dayang Mountain in Suzhou City. Led by Edgar, the leader of Tecon, Tecon's staff gave up their cars as traffic tools, cycled around the mountain roads. This is not only just a trip to relax after work, but in fact, it embodies one of the ideas that the Tecon team has been trying to convey: Health is the foundation of everything. Tecon has permanently attached great importance to employees' health, hopes that engineers can relax and strengthen their physical fitness after hard work. So that they can concentrate on their job, bring the best service to customers, design the best products and solutions to help every partner that trusts Tecon.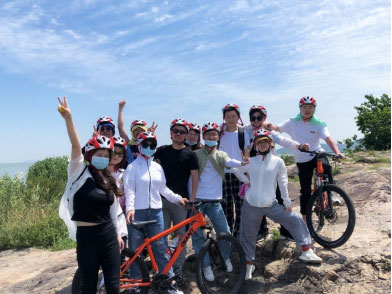 In addition to cycling around the mountain, Tecon members also played games that required teamwork, as collaboration is an indispensable factor in determining productivity and quality of work. At work, each department of Tecon completes their duties meticulously, trusts and works with others. That's why we can satisfy the customer's order in the shortest time and provide excellent after-sales service.
Tecon's work efficiency is reflected by its ability to reply to inquiries from worldwide within 24 hours and give customers an outline of the design scheme within three days after receiving customers' drawings.